Article written by Mike Shaw
The Solo Trans-Tasman Yacht Challenge has been an inspirational link between New Zealand and Australia for more than 50 years, so it's fitting that a new major sponsor also has Trans-Tasman links.
Ray White New Plymouth has come on board with the naming rights for the next race starting at Easter in 2023. That's a level of support that the real estate franchise owners, Jane and Carey Simonson, say reflects the reach of the Ray White brand. The brand began and grew in Australia before extending its business across the Tasman to New Zealand and Ray White is now a leading real estate business throughout Australasia.
"We liked the link between New Zealand and Australia," Jane says. "The challenge event starts here at the New Plymouth Yacht Club, and with the supportive relationship between the Ray White offices in both countries, our sponsorship is a good fit."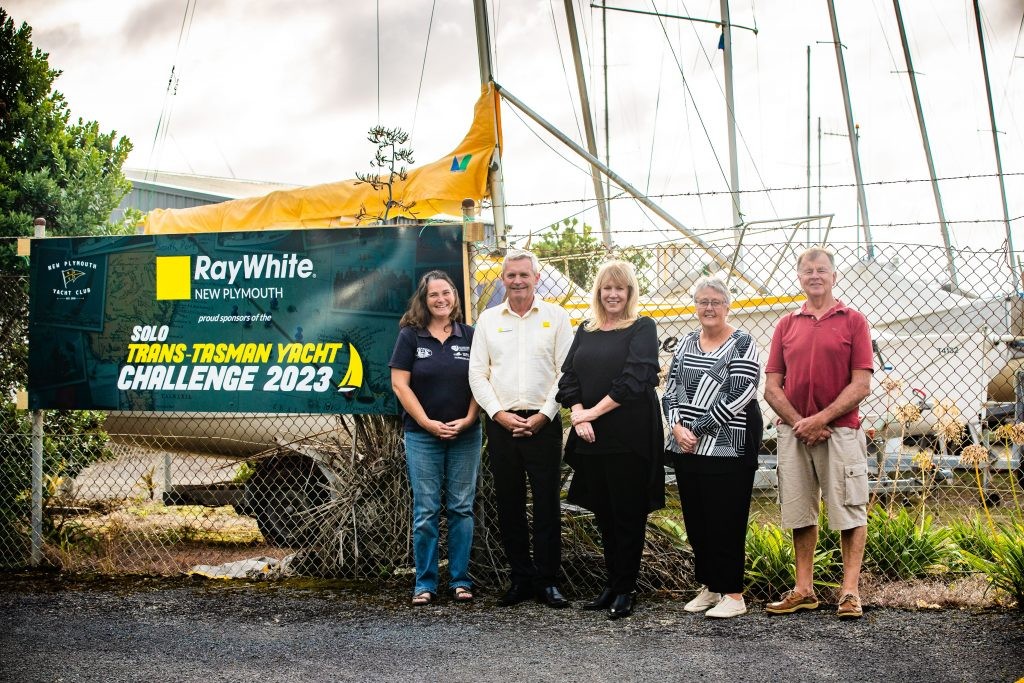 Pictured from left; Annette Lamb (Race Secretary), Carey & Jane Simonson (Ray White New Plymouth Race Sponsors), Dianne Holdt (Chairperson of the race committee), and Graeme Francis (Ex competitor and race committee member). Photo credit to Taranaki Daily News.
A change in destination for the 14th race also improves the fit, Jane notes. Instead of Mooloolaba, the race will now finish further along Queensland's Gold Coast at the Southport Yacht Club. "There's also a Ray White Marine office there, and a Ray White Marina."
An association with ocean-going yachts is a new experience for Jane, although Carey can draw upon an earlier career that involved offshore surveying.
"I really respect the challenge of doing a solo yacht race," Jane says. "It's outside anything I could comprehend and I admire their courage."
Carey has been on a few yachts over the years, and his offshore surveying work gave him a taste of the conditions that the solo sailors might encounter. "I was on a 45m boat in 10m seas for eight or nine hours before we came back to port. It felt like chaos."
His experiences though were as part of a crew – seriously different to a solo sail. "I do like yachting, but I couldn't do it."
The couple have sponsored a variety of community events and organisations through their Ray White business, from Riding for Disabled activities and New Plymouth Operatic Society's Wicked production to sports clubs, school fundraisers, and a couple of speedway race cars.
Jane says they are happy to help. "The reward is being part of the community and we are proud we are able to help fund all those things. There are so many volunteers involved and to help fund their amazing work is the least we can do."
The solo yacht race sponsorship adds a different aspect. "The solo yachties are inspirational … there's a parallel with achieving dreams that people respond to … whether it's tackling something challenging like that or developing their dreams for a new home or business."
Jane and Carey say they are looking forward to being part of the excitement that will be generated by the mass departure of the yachts from Port Taranaki – and also being there at Southport to welcome the first yacht in.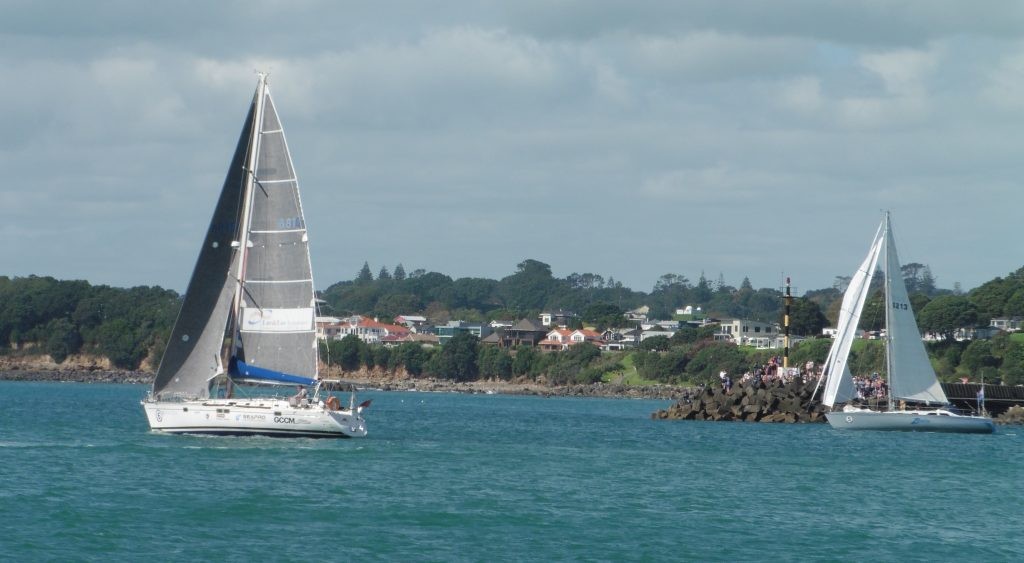 Solo Trans-Tasman Yacht Challenge race director Dianne Holt and race secretary Annette Lamb welcome the support of their new sponsor.
"Ray White is a relatively new franchise in New Plymouth, giving us both an opportunity to build a lasting relationship," says Dianne. "Ray White is building its profile in New Plymouth and is al-ready synonymous with community involvement. Their local knowledge and nationwide network backs up the race position in the community.
"We are looking forward to working with the team to promote the race, led by Jane Simonson's infectious passion for the adventure that solo sailors have ahead of them."
Annette says the race committee is excited that both sides of the Tasman are represented by the real estate firm's involvement. "Ray White has a high profile and there is a lot of awareness of the brand and support for them."
It's also appropriate that a New Plymouth sponsor is behind the event again. The race began in New Plymouth in the late 1960s, a vision of New Plymouth Yacht Club members Howard Vosper, Dennis Lobb and Phillip Goodsell. They planned a race every four years in a similar format to the Observer Singlehanded Trans Atlantic Race from Plymouth in the UK to Newport, Rhode Island in the US and the first Trans-Tasman event took place in 1970.
Local naming rights sponsors over the years have included Fitzroy Yachts and the Daily News. Such support now from Ray White New Plymouth will help carry the race through into its second 50 years, Annette says. "It's still very popular on the world scene and the international yachting community follows the race. It's the only solo ocean race in the southern hemisphere."
Initial plans for the 14th Solo Tasman event were to see it set off at Easter 2022. But the uncertainty of the current Covid conditions has prompted a reassessment of the options. With as much as a year needed by the yacht skippers to plan and prepare for the event, a decision has been made to postpone the race until 2023 when times are hopefully more stable.
The need to maintain an affordable race for amateur sailors has also prompted the change of finish line, from Mooloolaba to Southport, Annette says. Southport is a recognised port of entry, unlike Mooloolaba, which will make it easier for the yachties to clear customs.
The only downside of that change is the narrower entry and bar crossing into Southport, Annette adds, which means the official finish line must be outside the port. "That will be a bit different for the sailors, but there will be plenty of people at the marina to welcome them ashore."
Annette has personal appreciation of a previous Solo Trans-Tasman event through partner Steve, who sailed himself in the 2010 and 2014 races. "I sailed back with him in 2014 from Coffs Harbour, so I have a connection with the sailors and what they go through."
Days, even weeks, of solitude are part of it, but the 13 crossings to date have also included storms, gear damage, dismasting, hitting a whale, and shipwreck. No sailor has died during the solo attempts, however.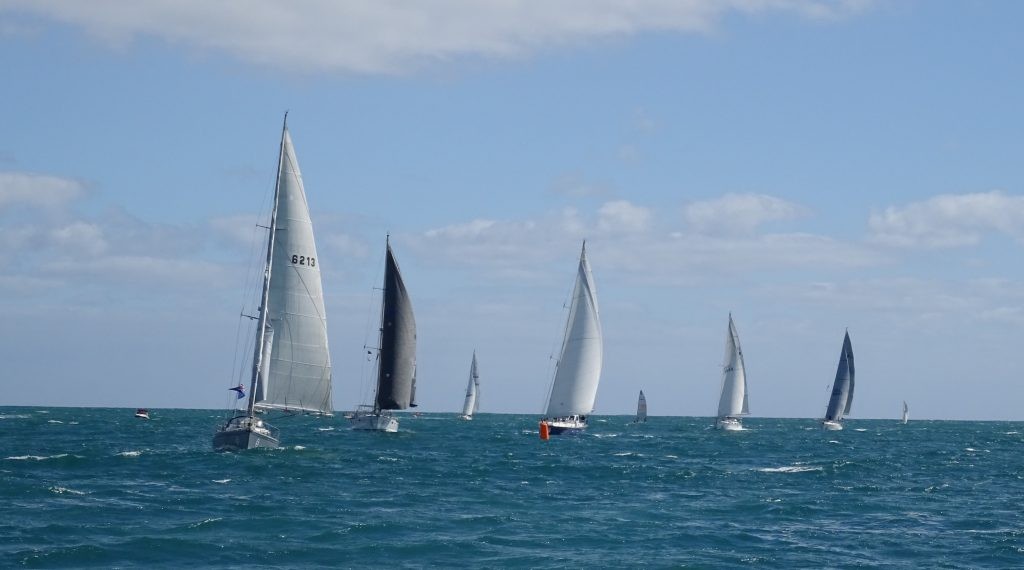 A lot of solo sailors don't open up about their experiences because it is so personal to them, Annette says. "They are on their own for over a week. All sorts of things happen and they don't necessarily want to talk about them. The lack of sleep and the stress of sailing a boat on their own … there's been the odd leprechaun story and other hallucinations."
The experiences link the sailors. "There's a lot of networking. Skippers keep in touch for years afterwards."
The last Solo Trans-Tasman Yacht Challenge in 2018 was won by Hamish Dickson in nine days and nine hours. His father Malcolm was 12 hours behind in second place.
There are three divisions planned for the 2023 race – First Adventure Monohull, First Adventure Multihull, and IRC, with the Sir Francis Chichester Trophy awarded for Line Honours.
Read More:
https://www.solo-tasman.co.nz/
https://www.stuff.co.nz/taranaki-daily-news/news/128496107/taranakis-gruelling-transtasman-yacht-race-makes-its-return